Orientation on TB for Fujifilm Mobile X-ray project team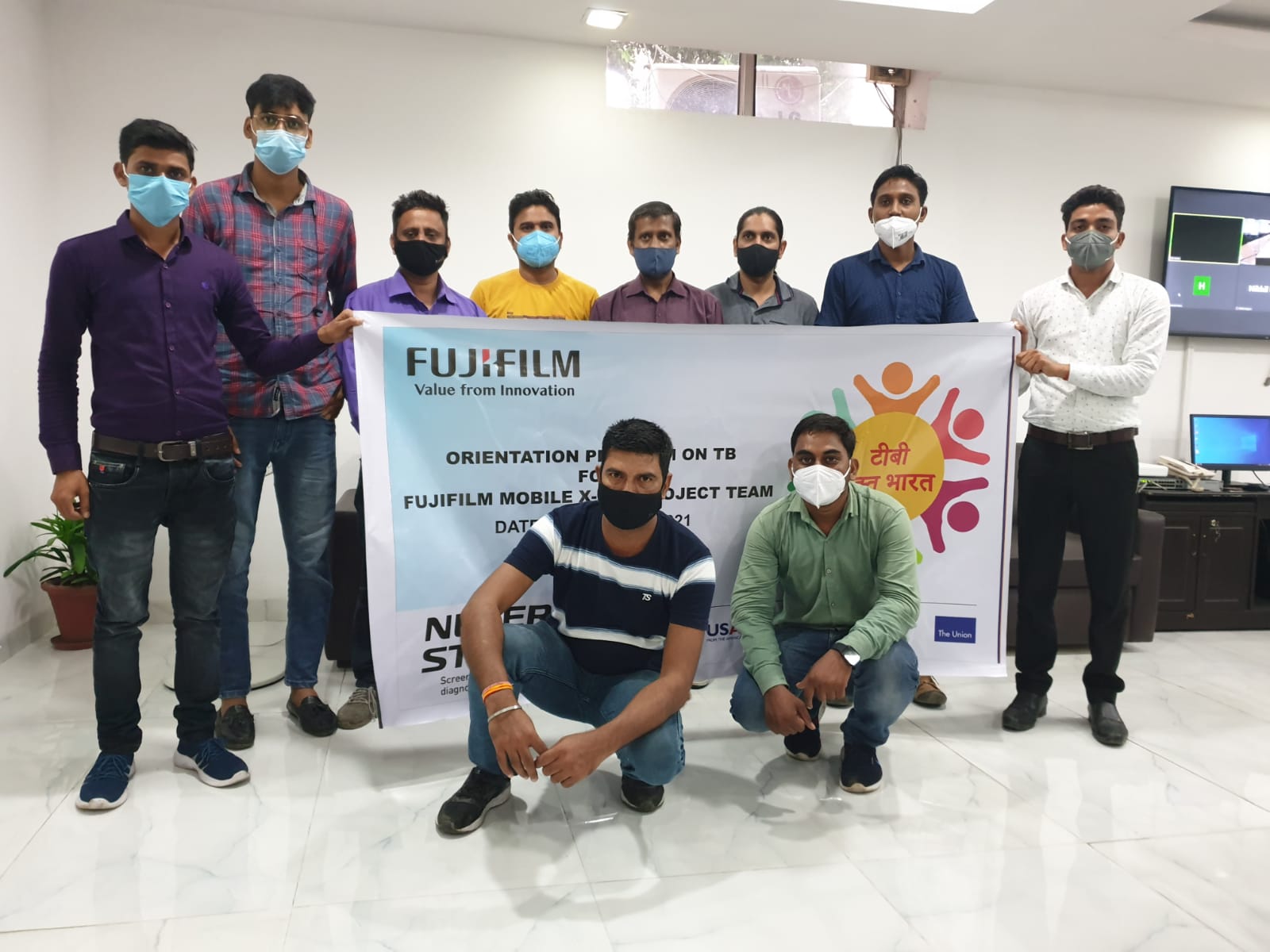 Fujifilm India, a valued Diamond tier CTP member has committed to supporting NTEP`s efforts through a CSR project on Mobile X-ray screening in vulnerable groups. The project will undertake a campaign for community-based TB screening and by providing doorstep mobile x-ray for Truckers/Migrant Workers/Slum Dwellers/Rural & Semi urban population in and around industrial pockets in selected pockets of 25 districts in nine months. The project has partnered with Apollo Tyres Foundation, Ambuja Cement Foundation, GAIL India and TCI Foundation for on ground community mobilization, sputum collection and transportation. Around nine lac people will be reached through large scale mid-media activities to identify symptomatic for conducting X-ray and subsequent TB testing. Existing CTP partners will facilitate community awareness, mobilization and follow up testing.
Towards this effort, an orientation program on TB for the Fujifilm project team was conducted (hybrid) on August 20, 2021. A total of  20 participants attended the session including 20 males and 3 females.  The primary objective was to orient and sensitize the project implementation team on the importance of TB awareness, testing and treatment, identification of TB presumptive cases, community mobilization and monitoring indicators. Dr Abhimanyu Singh, Technical Advisor, The Union,  took sessions on "Basics on TB and Screening & Diagnostics, highlighting the main aspects of TB symptoms and identification of symptomatic cases. Mohd Shadab, Senior Manager-Corporate Partnerships, The Union,  took the session on community mobilization wherein the participants were engaged in a role-play model to speak to the target population. Gulshan Borah, Technical Advisor-Corporate Partnerships presented the project overview and highlighted the monitoring indicators for successful project reporting and documentation.
Orientation on TB for Fujifilm Mobile X-ray project team